Four athletes, endless inspiration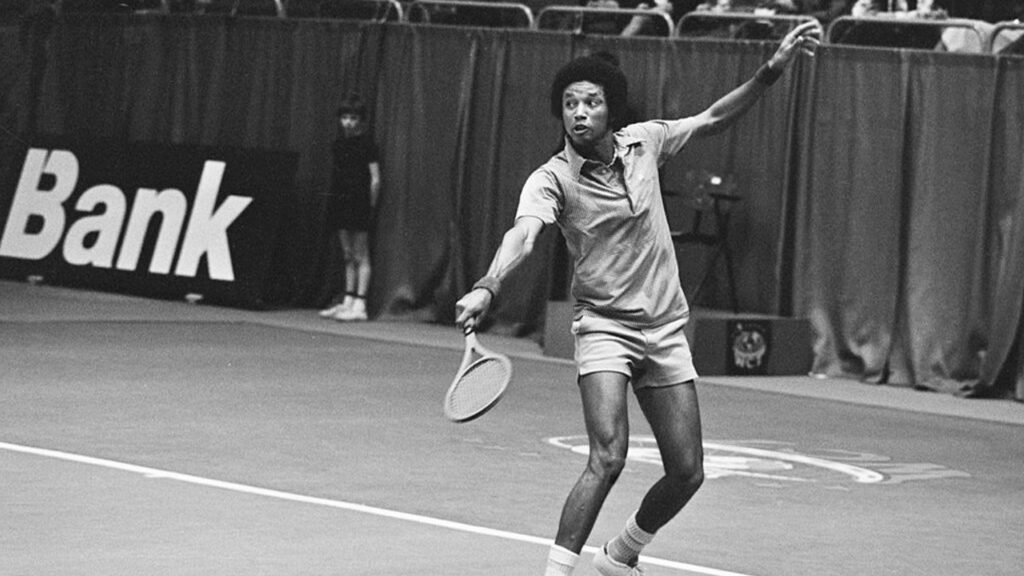 Everyone should have their own list of heroes: figures who help you dream big, who give you a hunger for more, or who have blazed a trail for you. I definitely do: here are a few of the names who have inspired me on and off the court.
Arthur Ashe
Arthur Ashe is a tennis trailblazer: the first and only black male tennis player to ever win the singles title at Wimbledon, the US Open, and the Australian Open. I'm in awe of how much he had to face to get there—especially since he started playing way back in the 1960s. For me, it was so important to see someone who looked like me breaking records and beating expectations. Guys like Ashe make the seemingly impossible become possible and help fuel dreams, which for me are the starting point of every great you've ever heard of. On top of that, he discovered Yannick Noah! I'm inspired by how he used his achievements to lift up others, including in his work off the court as a civil rights and AIDS activist. What. A. Legend.
Michael Jordan
Like so many of you, I grew up with Michael Jordan: I have great memories of my dad watching him play on TV. He'd get so excited explaining everything to me, it was totally infectious. Jordan embodies the "epic" quality of great athletes, that amazing power they have to unite people from all walks of life. Talent aside, watching him, I was always completely hypnotized by his charisma, his humor, and his showmanship: he taught me not to be afraid to show people my personality.
Tony Parker
I'm lucky to call Tony a friend—and he's also been a great mentor to me. I so admire the way he reinvented himself after his extraordinary basketball career: he's got a mindset and way of thinking that's about always moving forward, never allowing yourself to get stuck. "On to the next one" is a phrase that lives in my head every time I lose a game or hit a setback, and it's one that Tony put there. Spending time with him makes me really excited about the possibilities for my post-tennis career: if you ever get a chance to see him talk, take it! He's brilliant.
Thierry Henry
For me, Thierry Henry is THE football player. The scope of his career is just incredible—iconic, really. He's the kind of player who gives you goosebumps when he plays: the speed, the skill, the determination, that unmatched ability to keep cool under pressure… And the spectacularity of some of those goals! He's literally a game-changer. His post-football career is also one I look to for inspiration (even if I think I'd like to orient myself more towards entrepreneurship than coaching). I'm not easily starstruck, but Henry dazzles me every time we meet.
Tell me: who are your heroes—and why?
Until next time,
Gaël